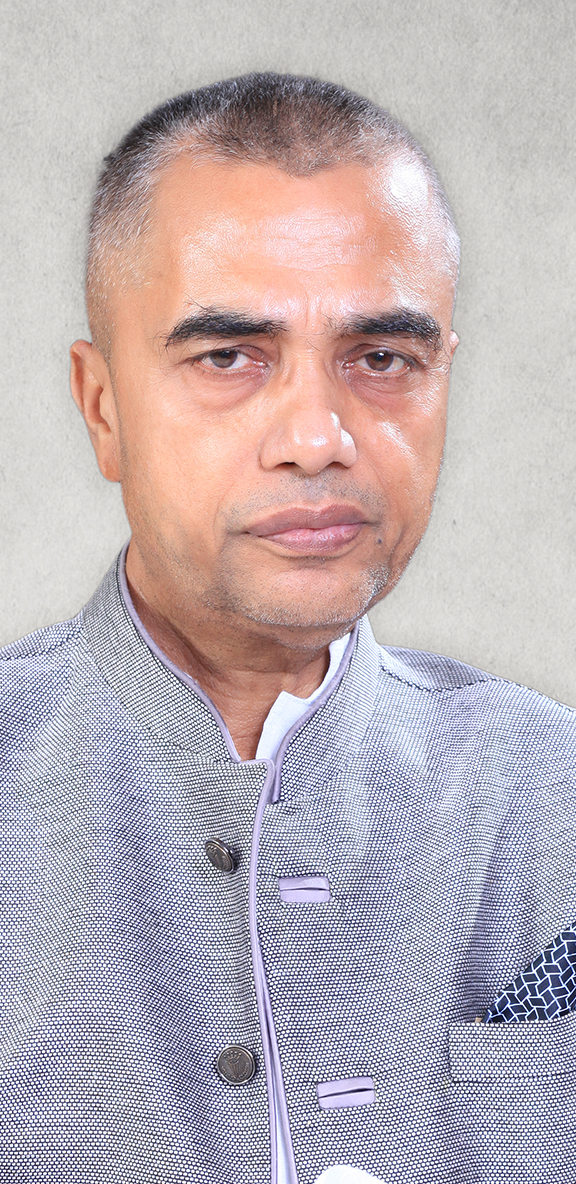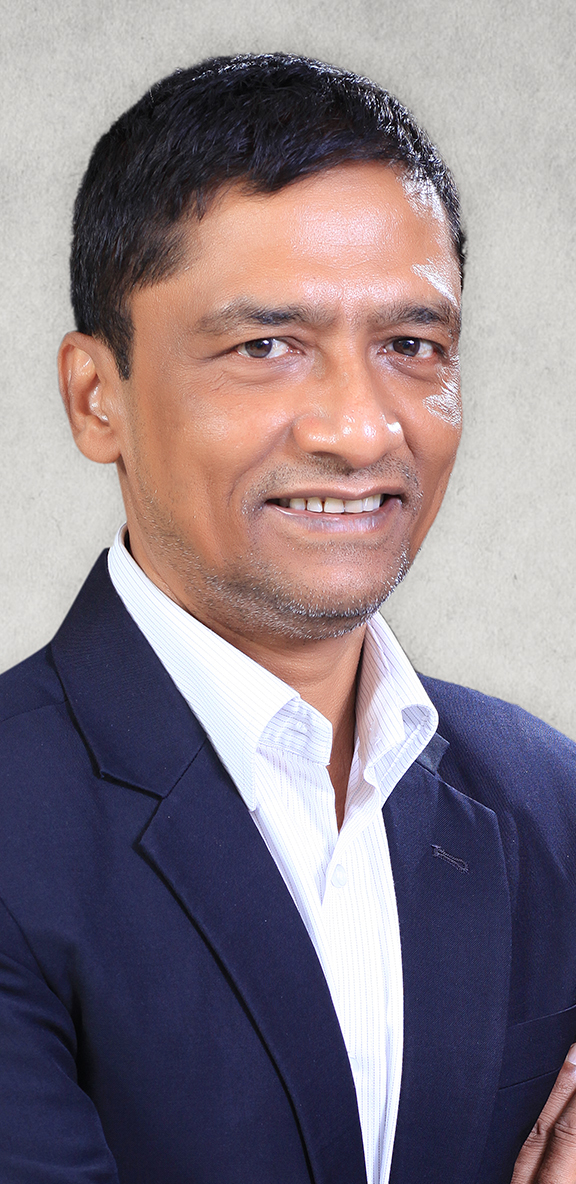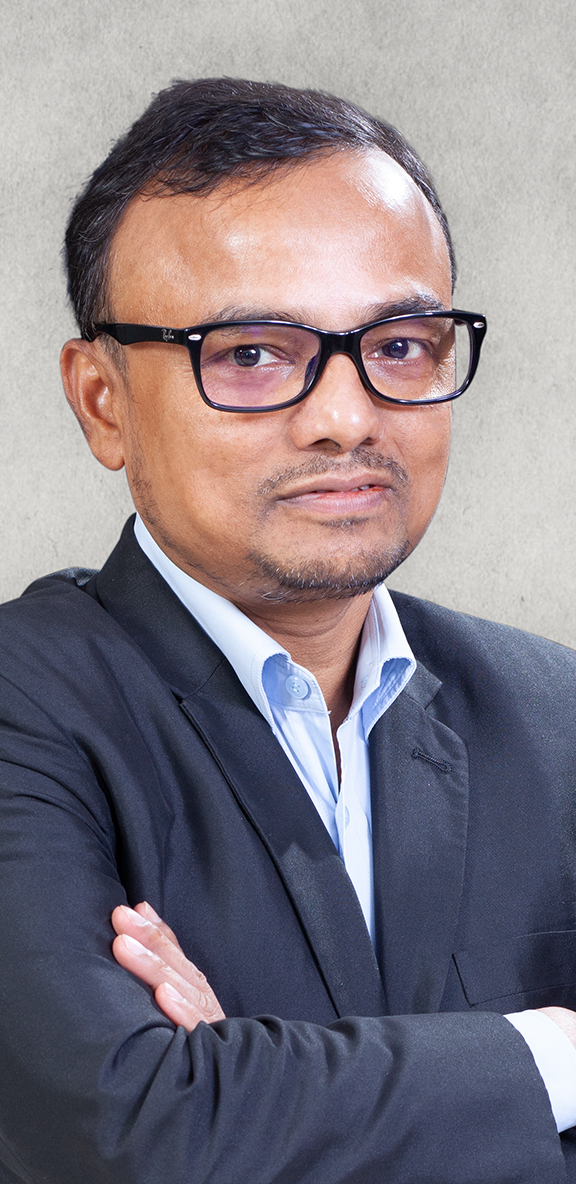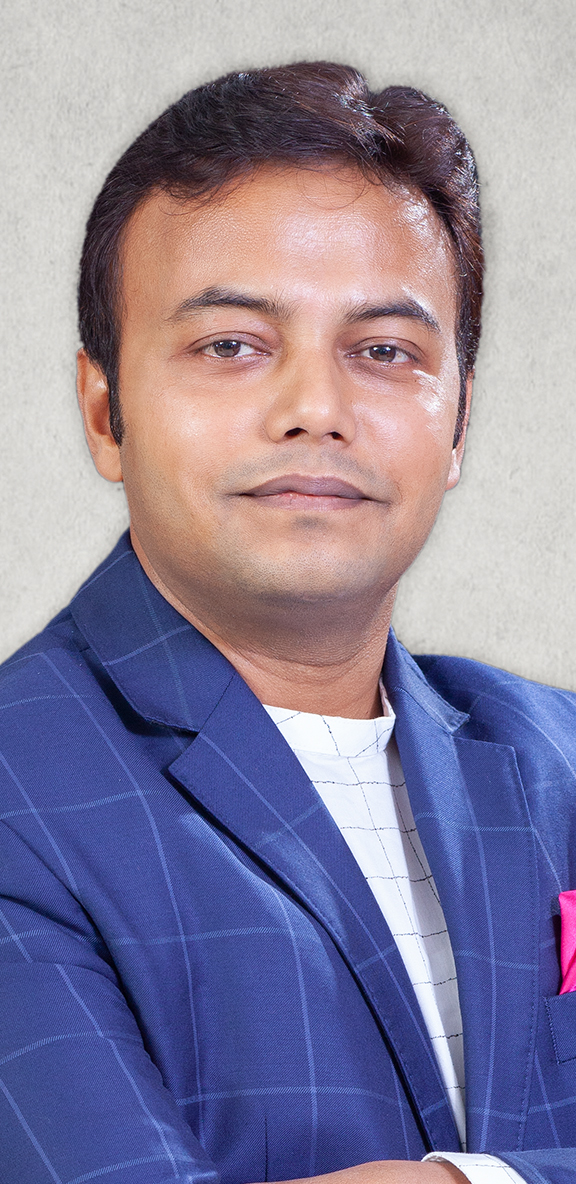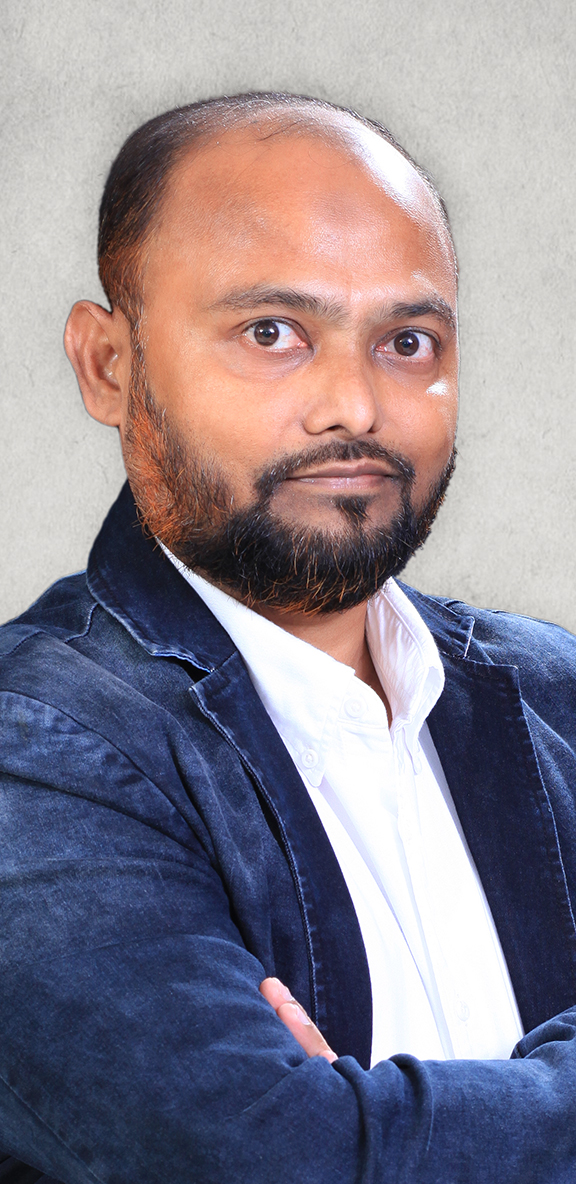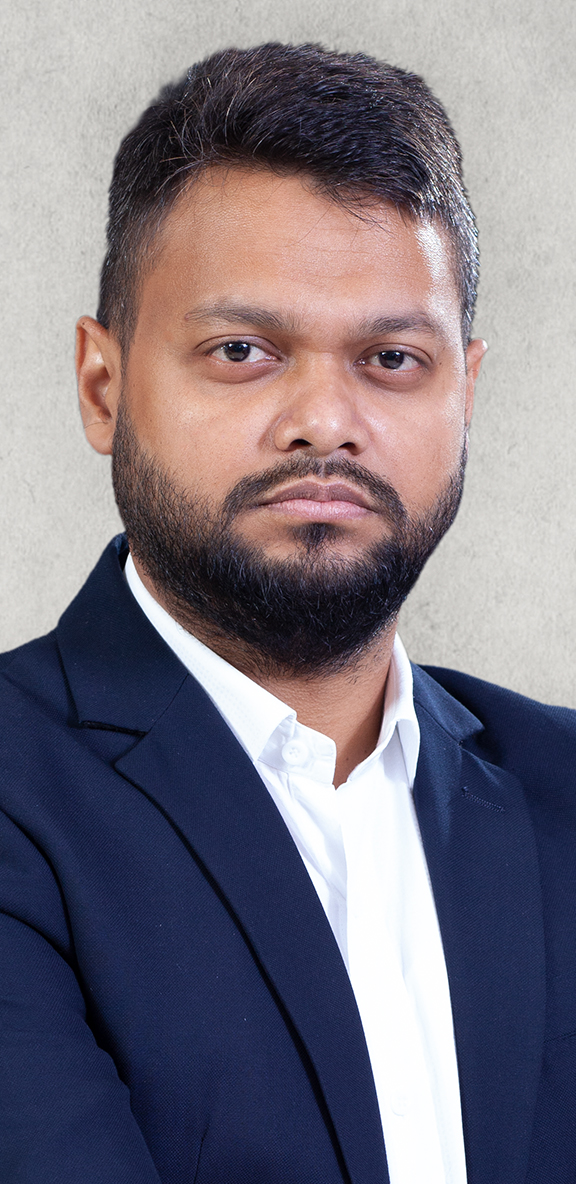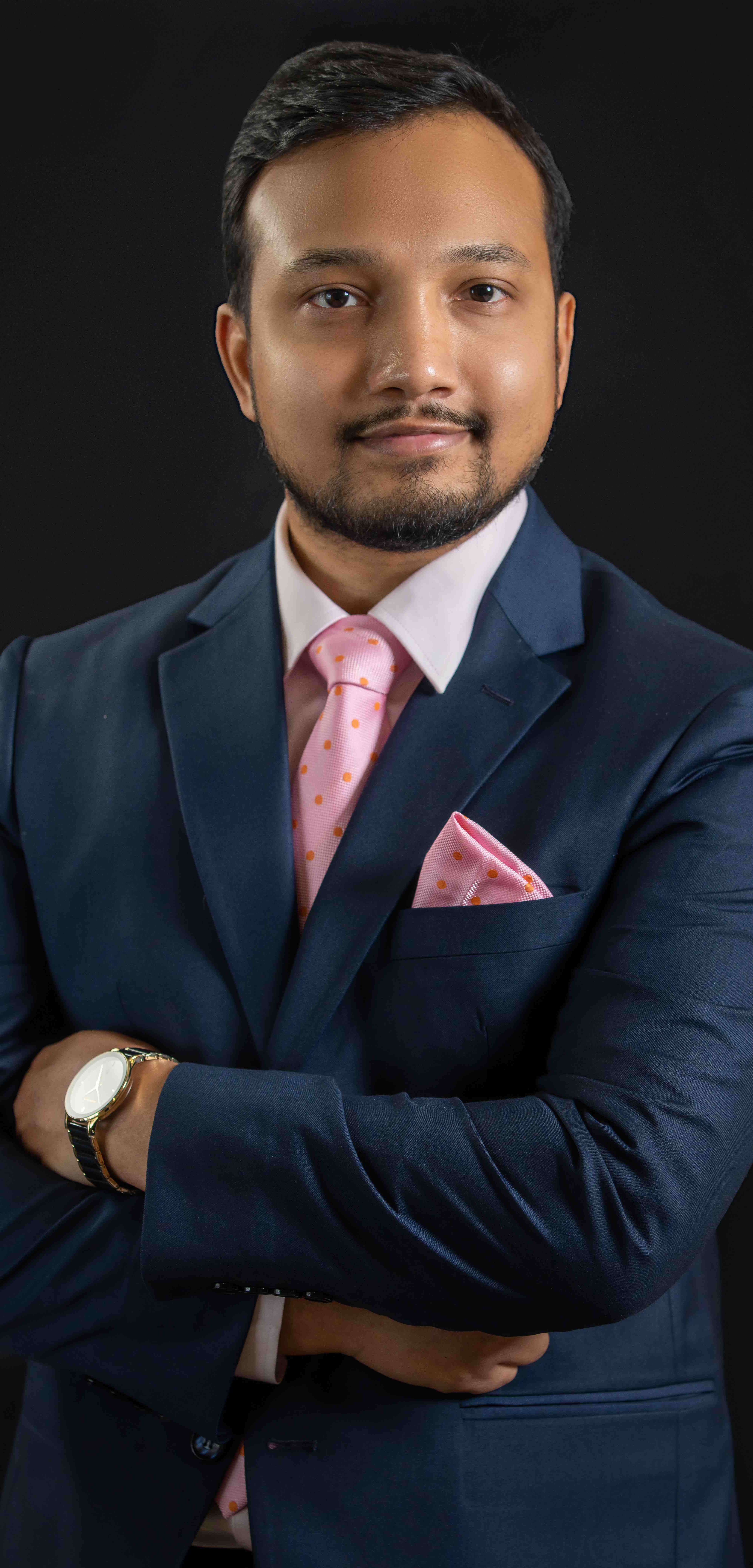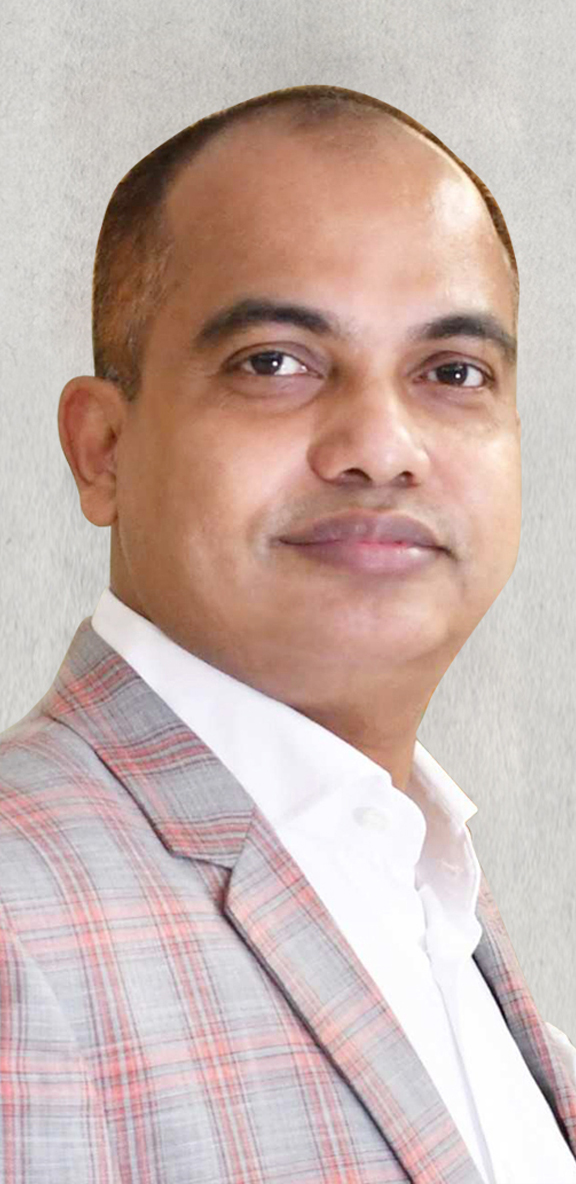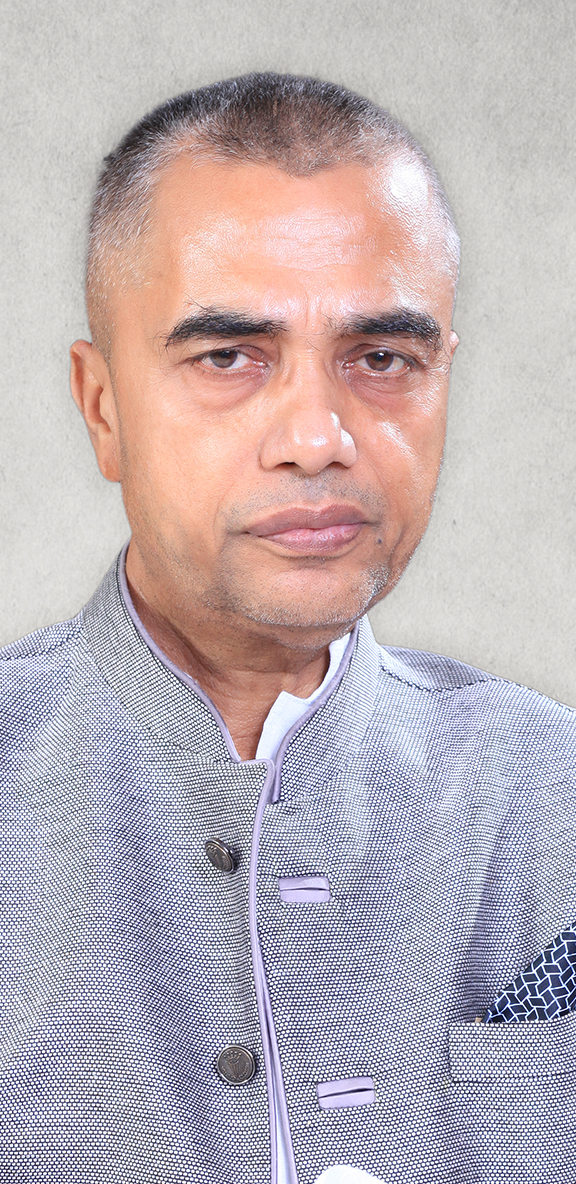 Md. Joynal Abedin
Board Advisor
Super Star Group Limited
At a time when global uncertainty continues to challenge manufacturing organizations, Super Star Group achieved strong results for shareholders, customers, employees, and the communities we serve. Our culture has been a key source of ongoing strength and stability during these turbulent times. Protecting, maintaining and reinforcing this culture is a shared responsibility and one that everyone at Super Star Group takes seriously. This responsibility starts at the top, with the Board of Directors and the organization's leaders set the tone, and extends to every Super Star Group employee.

On behalf of the Board, I would like to thank our Chief Executive Officer and the Executive Management team for their continued strong leadership. I would also like to thank our whole community of Super Star Group for their dedication to their customers and colleagues, and for representing Super Star Group so well in the many communities they serve. We are confident that they will continue to do so for many years to come.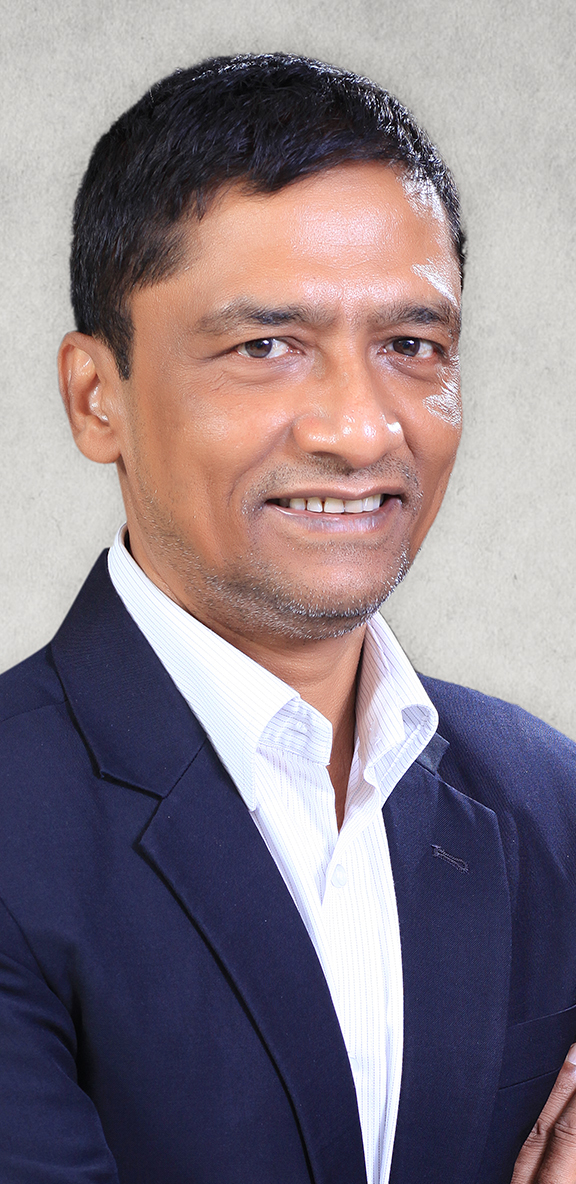 Md. Mohiuddin
Vice Chairman
Super Star Group Limited
I am so grateful to all the employees for their dedication, loyalty and hard work which have resulted in good growth, increased market share and efficient operations. They deserve appreciations from the Board as well as from the Shareowners. Dear Shareowners, running a conglomerate is a complex task and we are fortunate that our key people have the ability to handle the diversity with precision and confidence. The Managing Director has demonstrated his ability to develop a team and leads them to a path of sustainable growth and expansion, which deserves to be acclaimed.

In spite of all the difficulties we face in doing business, we are trying our best to protect your interest and ensure that the growth is adequate to fetch you a handsome return. I wish you continued prosperity.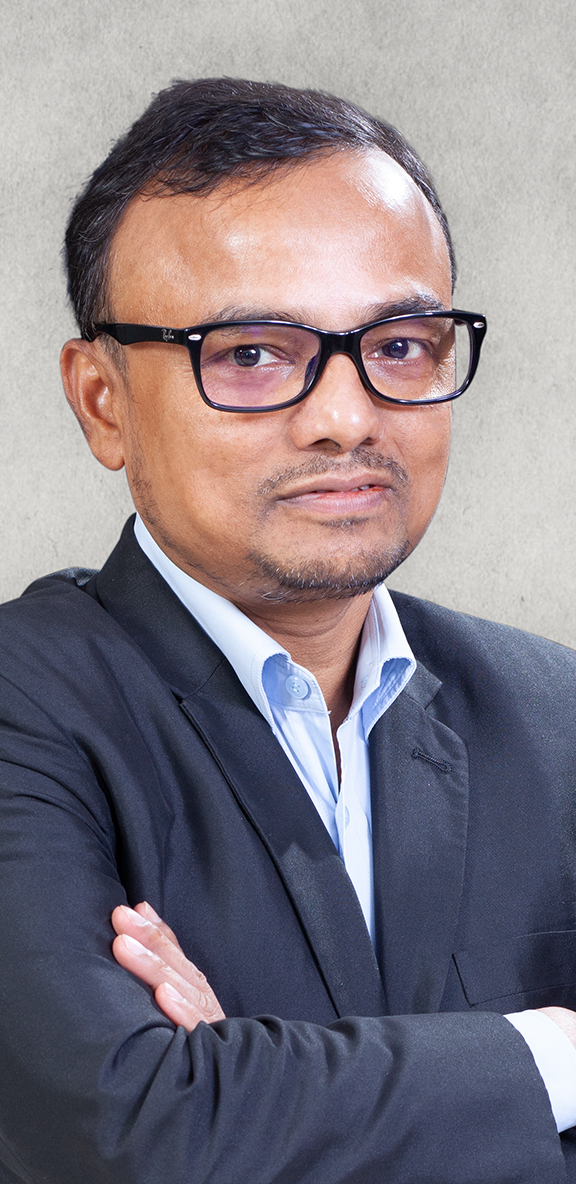 Mohammed Ibrahim
Chairman
Super Star Group Limited
The delegation of authority, humble leadership, vigilant management and persistence in quality, are the core pillars of Group's success. Maintaining quality and state-of-the-art manufacturing, Super Star Group has emerged as one of the largest manufacturers in the field of Electrical and Electronics.
In accordance with our Company Creed of "Fairness, Innovation, and Harmony," the Super Star Group reaffirms its commitment to social and economic development through fair and upright corporate activities. We believe that strong corporate governance must form the foundation of this mission, and we have therefore positioned strengthening governance as one of our most important management priorities.
Here at our organization, we believe that each and every consumer deserves quality products. It is our basic right. We have firmly upheld the core vision of offering the highest quality products. Now, more than two decades later, we are reinventing ourselves as Super Star Group, and that same dedication to quality will be our link to our legacy.

We thus intend to quickly respond to these changing times earnestly and appropriately with the aim of realizing even stronger corporate governance and, during the course of these activities, increasing our corporate value. I would like to invite all our trusted consumers and partners in the form of consumers, retailers, and wholesalers to stay with us for the exciting journey ahead for a beautiful Bangladesh.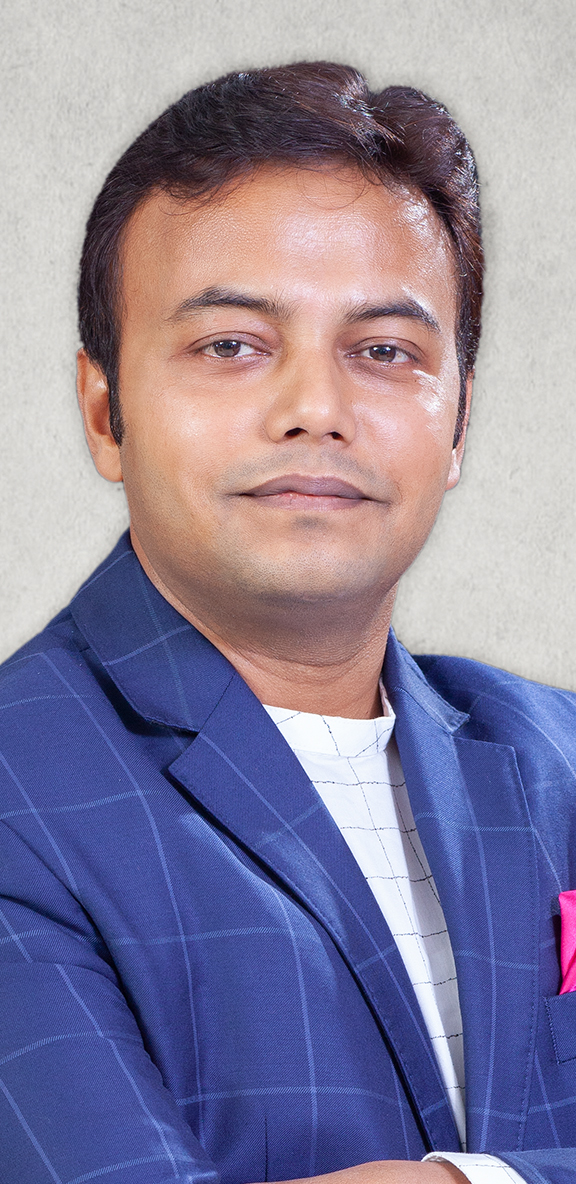 Md. Harun Ar Rashid
Managing Director
Super Star Group Limited
I take this opportunity to thank our valued customers, whose continued patronage and confidence in our products inspire us to extend the best of services and enables us to provide value for their money. We believe that technology holds the key to safety, energy security, and economic freedom, which are necessary for empowering our rural brethren.
We are committed to total customer satisfaction by identifying their specific needs, translating them into Quality products and providing dependable after-sales-services. This commitment is the cornerstone of our Quality Policy and Green Policy and we strive to achieve it by putting into place a Quality System, which adheres to the ISO 9001 Quality Standard, and an environmental management system which adheres to the ISO 14001 standard. We plan to achieve this goal through our strength – the Employees and seek their continuous involvement in achieving the Company's objectives. I, therefore, seek the continued patronage of our valued customers, a cooperation of our employees and thank our well-wishers who have contributed to the growth of the organization.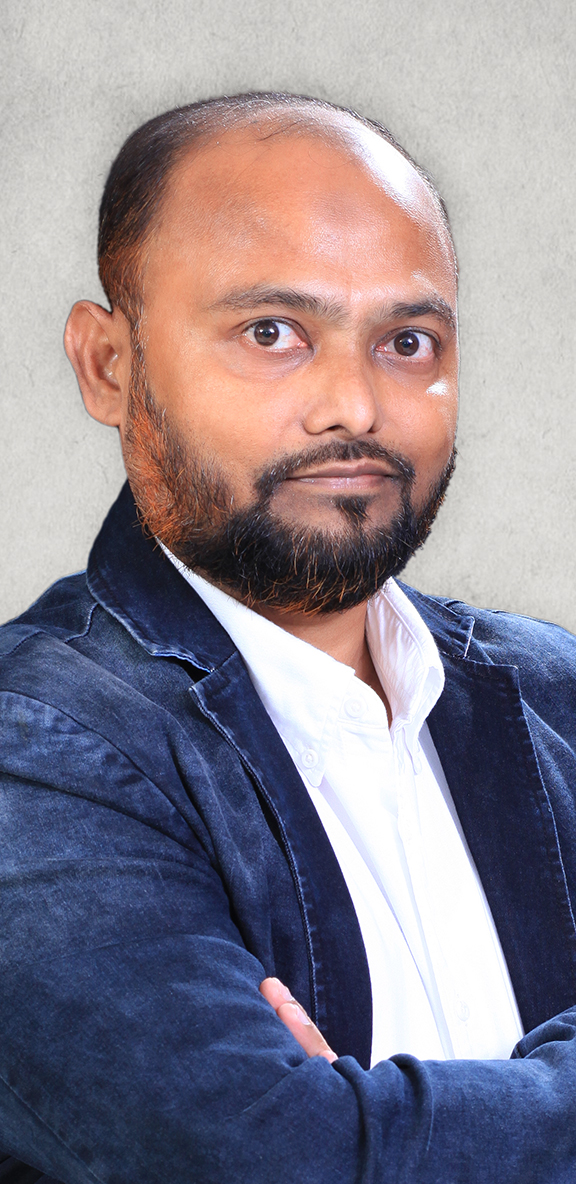 Md. Jalal Uddin
Vice Chairman
Super Star Group Limited
I am pleased to welcome you to the Super Star Group website. Whether you're a potential customer with a challenging project ahead; an existing customer checking up on our latest news; or a partner, supplier or future employee looking for new opportunities, I trust you'll find what you're looking for here. Super Star Group is a company that is Driving Progress and, with our customers and partners, building better communities through safe, smart, efficient infrastructure. Something we have been doing consistently since 1996. Our progressive thinking and creative approach are what makes us stand out from the crowd. It's why our projects consistently win industry awards and why so many of our customers keep coming back to us. We have a clear vision of what we want to be – leaders in infrastructure development; and we guide our business using five core values – lead, grow, deliver, sustain and protect. I'm proud of the work we do and give you my personal commitment that we will deliver what we promise and do it safely and sustainably. Enjoy our website and feel free to contact your local Super Star Group office for any additional information.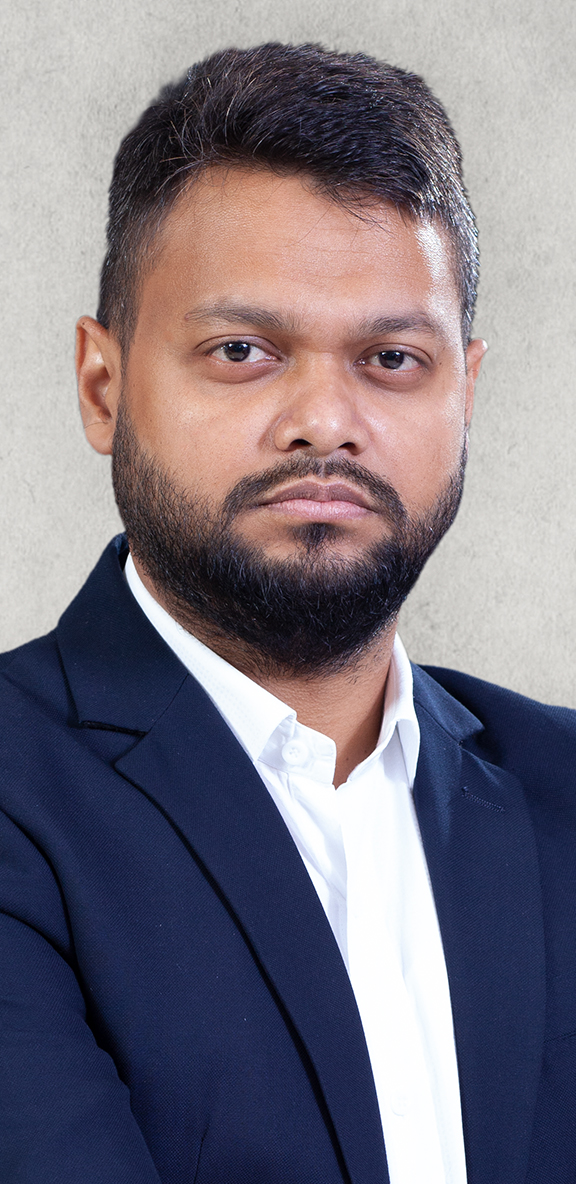 Md. Mahabubur Rahman
Director - SCM
Super Star Group Limited
Our philosophy is simple, ''Client First''.

One of the core visions that we have and that drives all of our actions if to grow and move forwards by providing the best solution for our customers. We have a clear objective: to ensure a business model so unique and precise that over time the earning of it will not only be monetary but also aesthetic to the macro level in everyday life. We want to make every single life illuminated. We want to be there as a part of their family in everyday life. Making everyone's life even better and simpler, at least a bit at a time.
Our products are dedicated for our customers. Our products are meant for our customers. Our every endeavor is always focused on our customers. That is why we thrive to make a difference. We thrive to come up with business ideas that will have a strong mark in our customers lives.
This vision and mission will be our ambition in making a real difference to the society, the country and the nation.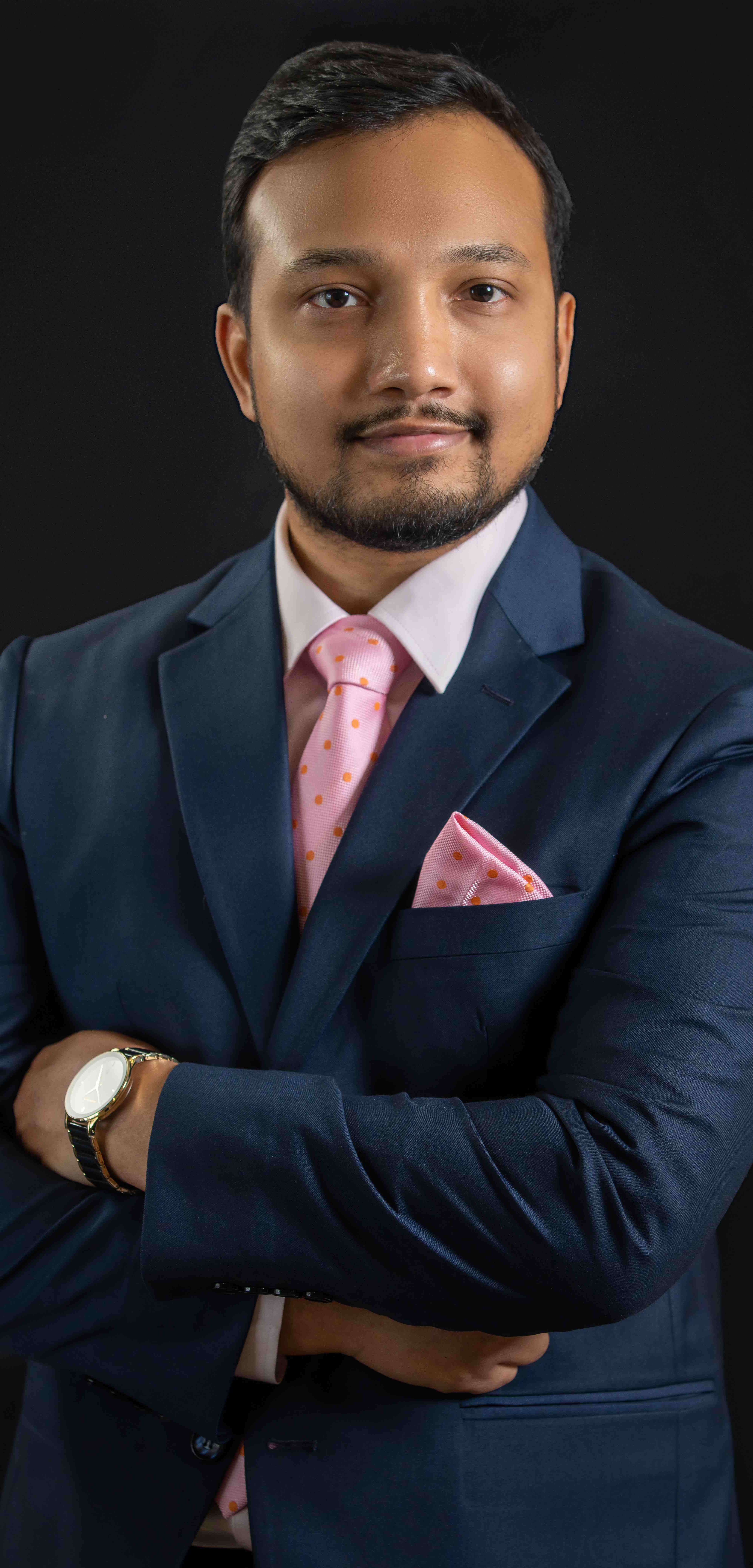 Seikh Sadi Abdul Mojid
Director
Super Star Group Limited
Being with a company that has its origin which is more than 25 years old, I feel very privileged to be writing this message as one of board of directors. This is a special time in our company's history as we have reached its silver jubilee. We began our journey in 1994, and have spent the past two decades continuing to build our brand, which has now become synonymous with our commitment to helping our clients share knowledge and create innovation.

As a company, we have seen much change over the past 25 years. For example:
We have massively increased our workforce and have embraced diversity and gender balance.
We have become the leading provider of Light and electronic accessories solutions in the Bangladesh.
We have expanded our presence globally.

It is also important to note what has not changed that we started with, namely our commitments to providing exceptional products and services and to living our core values: Excellence in Everything, Leadership by Example, Integrity and Transparency, Focus on the Customers and Employee Centered.
Looking forward, we are focused on accelerating the performance of our growth strategy while continuing to shape on the strength of our brand—in serving our clients share information and create innovation and in bringing optimistic change to the communities in which we work and live. I am incredibly excited about this journey and truly believe the best of in this ever-emerging business is yet to come.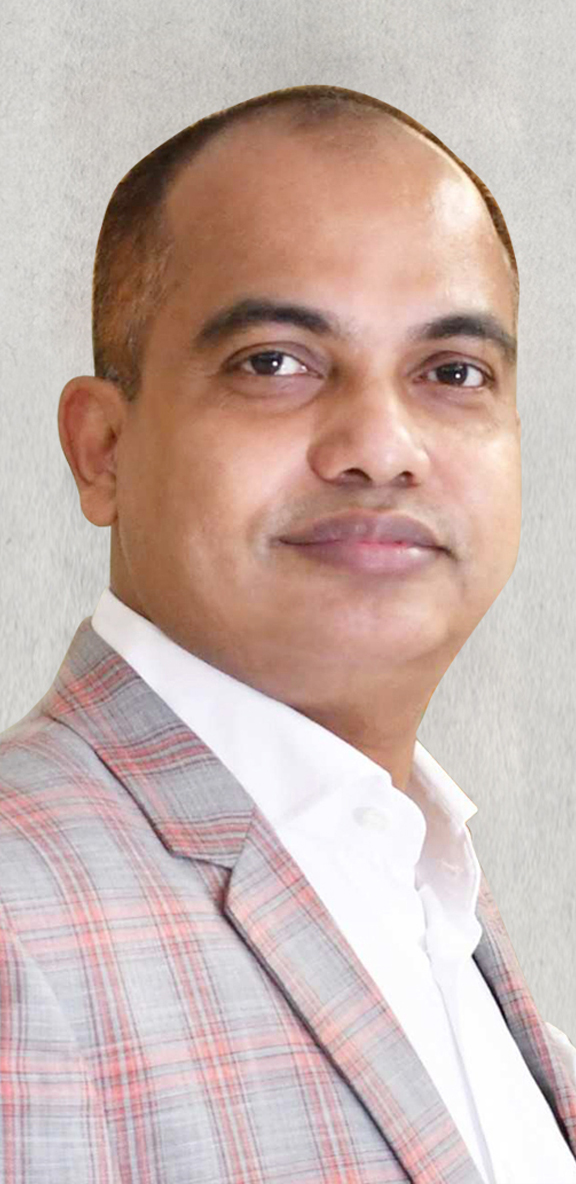 Md. Tofael Ahmed
Chief Operating Officer
Super Star Group Limited
Super Star Group, a multi-disciplinary multi business company, has established itself to be a dynamic and progressive enterprise, placing itself as one of the leading privately-owned group of companies in Bangladesh since the inception in 1994. As a result of our prudent approach, we have grown steadily and remained strong despite challenging market conditions. We have accomplished this through adapting to an developing competitive landscape, relentless commitment to quality, and fiscal discipline, including efficient deployment of capital, thus making impressive progress in a short period of time.
Through a mixture of entrepreneurial spirit, professional brilliance and in-depth understanding of the demand-supply dynamics in the regional electrical accessories and other adjacent industries, we have managed to deliver quality products to millions of people across Bangladesh. While we are headquartered here in Bangladesh, we have been expanding internationally, and diversified our portfolio to include more business units to serve the customer need even more.
Building on our success, we look onward to a new era of growth as we grow more business possibilities both locally and internationally. Furthermore, we will continue to pursue new investment opportunities that maximize value creation for our stakeholders even in an uncertain economic climate.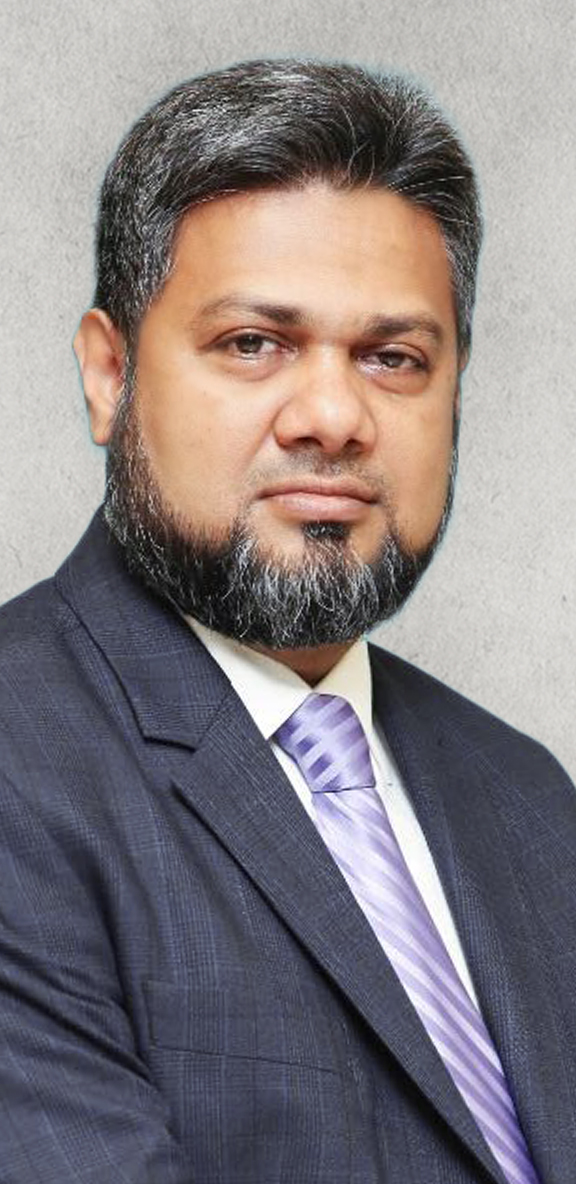 Kazi Md Abu Sufian
Chief Executive Officer
Super Star Properties Limited
Welcome and thank you for visiting the Super Star Group website Our Company purpose, to provide our valuable customer group with products and services that are not only world class but also unique on its own, is what aspires us to do our business in a broad, enduring sense. This purpose has been evident since the establishment of our company when our founders set out to build a premium quality product and service company, Super Star Group.
The values we share are embodied in what goes on at all the wings of Super Star Group from day to day. Team members must exhibit ethical and honest behavior, and SSG on the other hand offers fair, equal conduct in a safe, healthy workplace. We believe that in such an environment, sound decision making and effective strategies flow naturally from the give-and-take of daily business engagements among all team members.
The Super Star business model is our platform for success. I have always believed that when it comes to defining and communicating a company's vision and goals, brevity is a virtue. We continuously focus on Quality, Service, Innovation & Peak performance that prepares us as every individual as a corporation to do our best.
We're always on a path of continuous improvement. SSG has embarked on an ongoing pursuit of continuous improvement through the use of emerging process improvement tools. We consistently apply value engineering to lower the cost of products, to streamline processes, and to improve efficiencies.
On behalf of Super Star Group, I invite you to explore our website and learn more about all we have to offer. I am sure you will see why we love what we do.